Our Textiles
Ikat
If you are visiting Odisha for the first time, you will surely be mesmerised by its beautiful ancient temples. Another attraction of Odisha is the famed Ikat woven fabrics & sarees. Ikat is a dyeing technique used to pattern textiles that employs resist dyeing on the yarns prior to dyeing and weaving the fabric. Locally, Ikat weaving is called Bandha which means to tie. Odisha is the largest centre for intricate and fine curvilinear ikat designs in the country.
A walk down the ikat weaving villages of Odisha and you are welcomed by the clink-clank of the loom. You see freshly dyed ikat sarees drying outside the houses while an array of coconut trees adorn the backdrop. You can see it almost everywhere, from the local markets to the villages and even some of the school uniforms - they all endorse the Ikat fabric produced locally here. Women in many parts of Odisha take pride in wearing handwoven Ikat saree.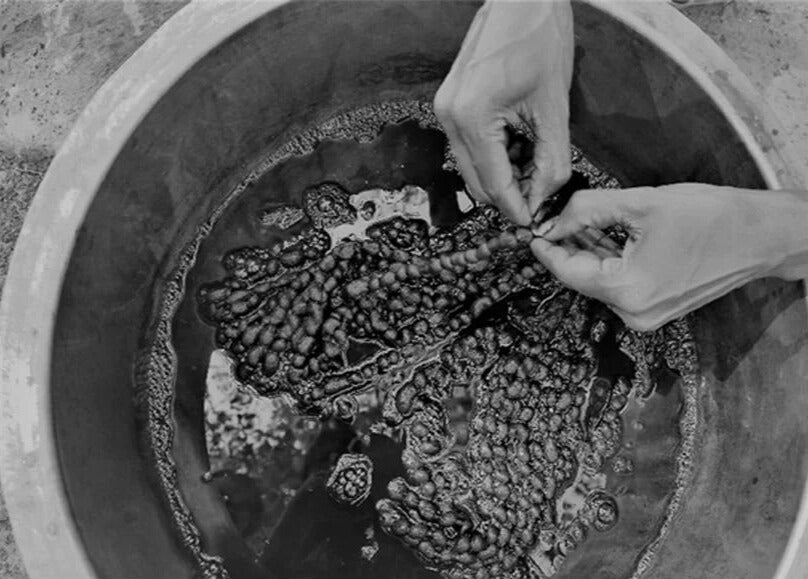 The process of creating Ikat follows a series of steps. The technique requires the yarns to be tied and dyed repeatedly in accordance to the design to bring about the desired colours at the desired places and ultimately with the simple interlacement of the threads the design is produced on the fabric. There are many hidden processes involved before and after the sari is born on the loom. Such an elaborate process employs entire families dedicated to weaving a single ikat sari.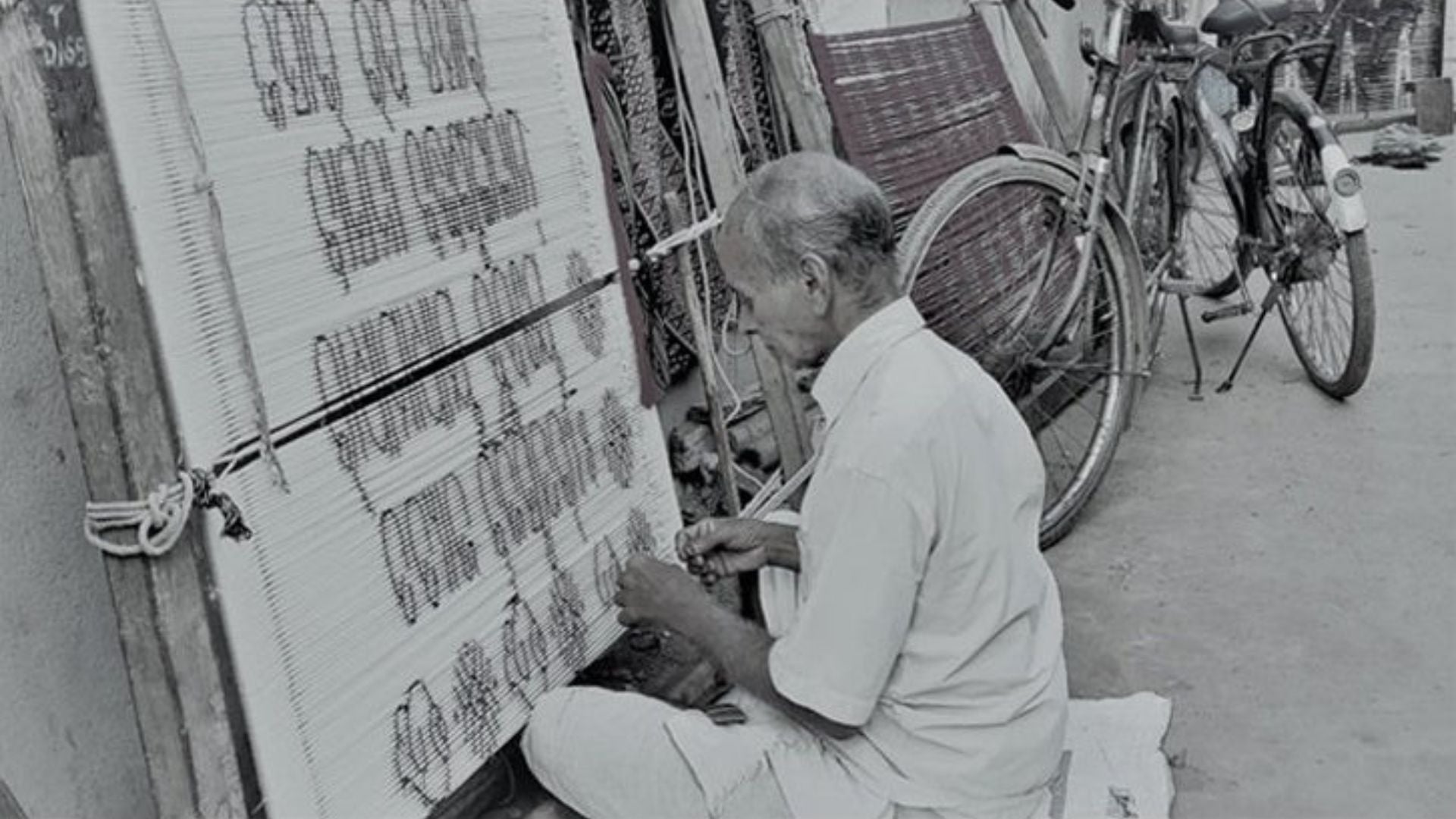 The knowledge of weaving Ikat is passed down many generations and the weavers are skilled in creating intricate designs while constantly reinventing new designs. Weavers are inspired by folk art, aspects of religion, mythology and architecture of the temples.
This beautiful weave has withstood the test of time and is unmatched in its regality. For this is not a product of a monotonous weaving of multi-colour threads. The weaver here is an artist and through the work of art shows us the magic of symmetry and fluidity.