Our Textiles
Tussar Silk
When one arrives in a tussar weaving village, the first thing you notice is a Gram Devi - the female deity that is positioned at the centre of the village. You walk around the village, beautiful rice paste alpanas adorn the mud walls of thatch-roofed houses. Children play on the streets with cycle tyres and sticks. There are young and old women sitting in groups on their porch working on the spinning charkhas and chatting. They are all weaving tussar silk.
A unique decentralised tussar silk industry thrives along the coastal belt of north Odisha. Tussar silk is produced by the larva of the insect Antheraea Mylitta. Tussar silk is valued for its unique rich texture and natural deep gold colour.
Tribal communities collect tussar silk cocoons from the forest which are then thigh-reeled into fine quality tussar yarns by women of the weaving communities. Back in the day, this rich fabric was highly-priced and was also given as gifts by kings and monarchs.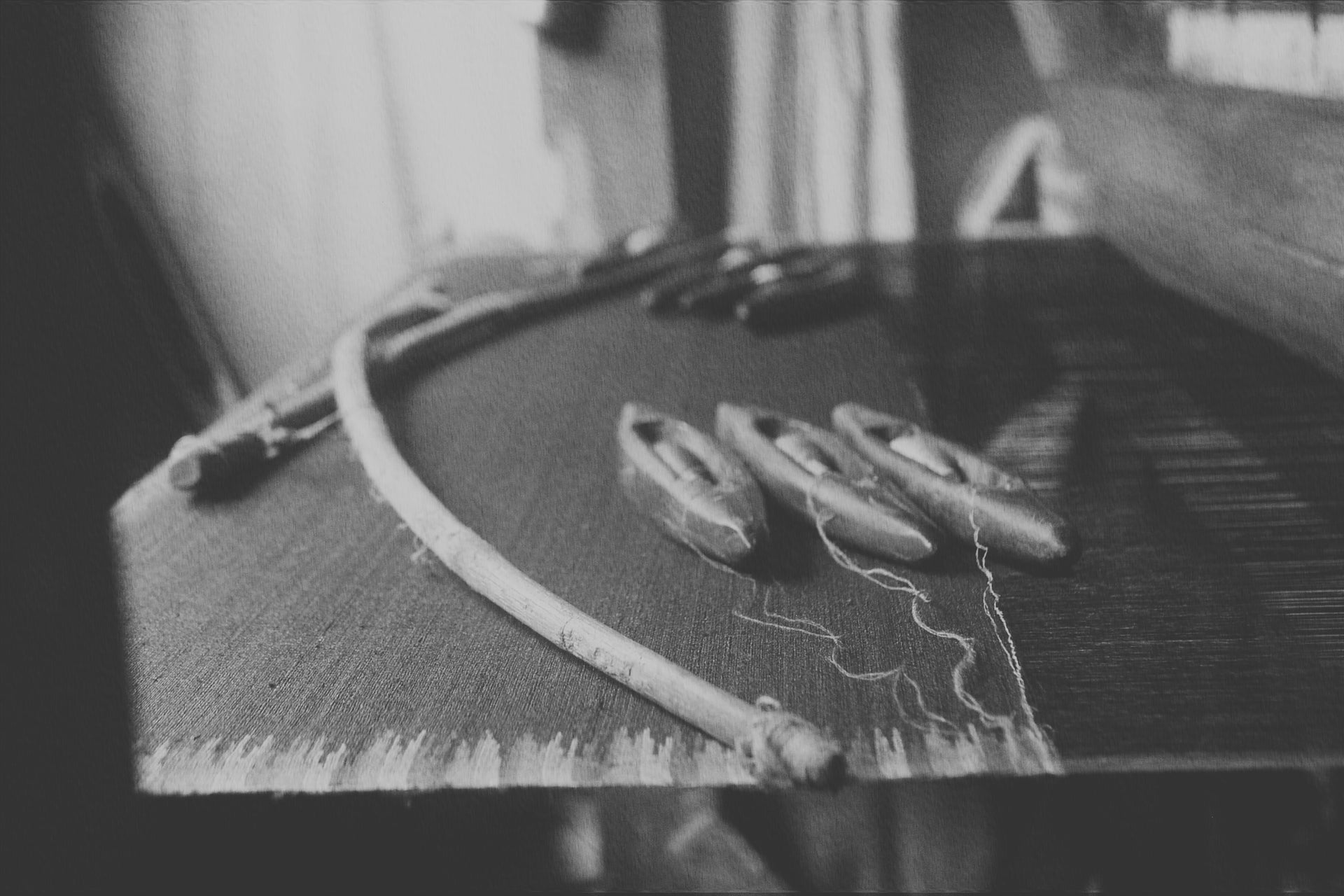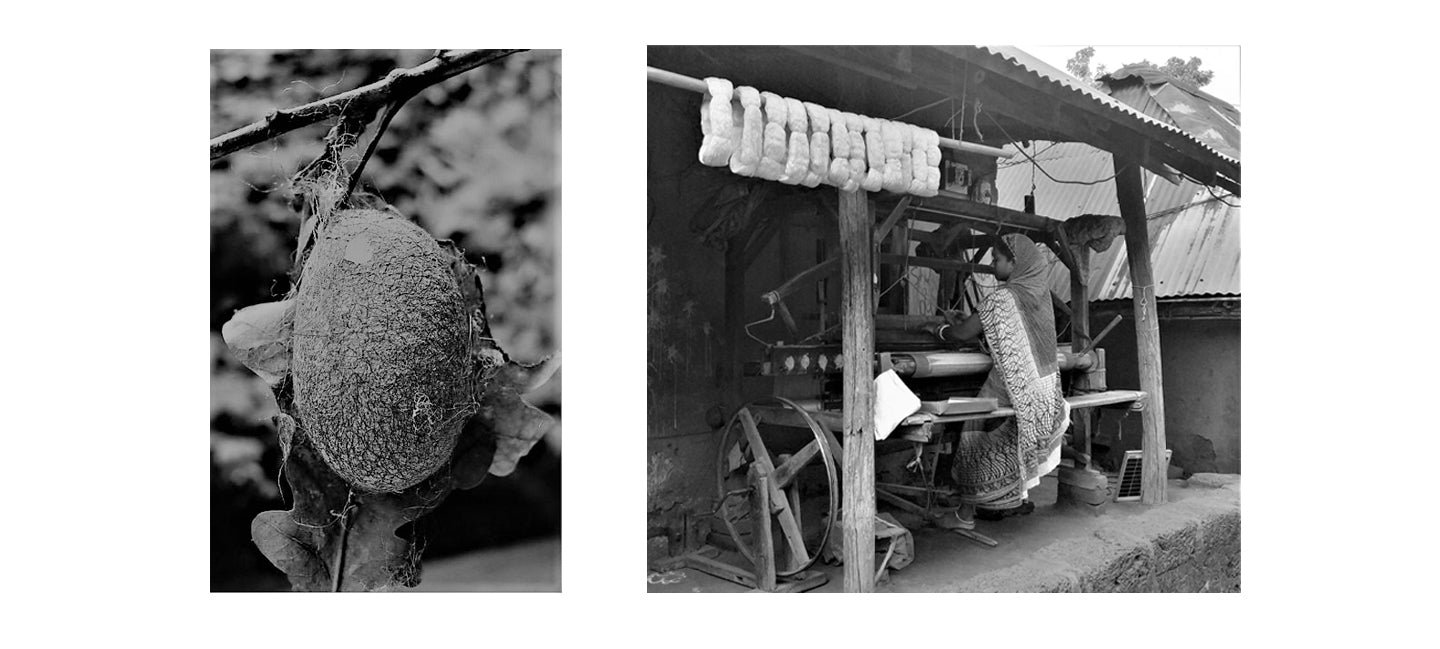 The highly skilled tussar weavers of Odisha use a traditional extra weft 'Jala' technique to create an embroidered texture of cultural motifs, the fish and the rudraksh (holy beads) being the most popular ones. These designs and motifs share an entire cultural tradition of the past, present and future. Tussar silk is widely well known for its rich texture and lightness which is seasonless as it keeps you warm in the winters and cool in the summers. These handwoven tussar silk saris are a testimony of their cultural identity for they celebrate all those women spinners and weavers who keep this rich tradition alive.